Our Beautiful Shih Tzu Moms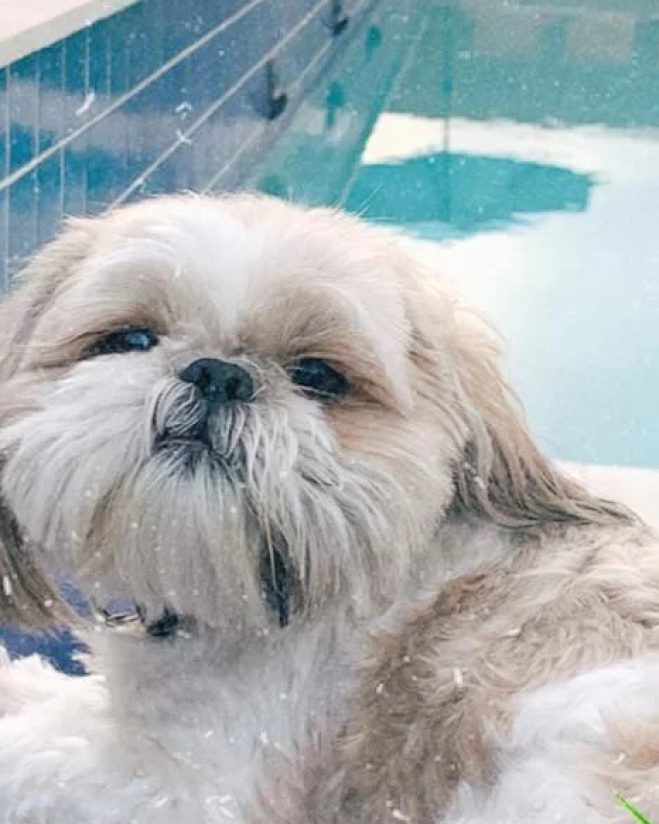 "Quality is remembered long after the price is forgotten." -Gucci
Ruby is our beautiful gold and white purebred Shih Tzu. She is as sweet as any Shih Tzu can possibly be. Ruby is the reason I became a dog breeder in the first place! She is our foundation female and has had 2 litters to date. She is very easy going, loves everybody, and is loved by everyone that meets her! She has been Embark tested to verify that she is in fact purebred Shih Tzu by ancestry. She weighs approximately 16 pounds. She is a true lap dog. Ruby has stolen the hearts of everyone in my family that's for sure!
"Beauty is not caused. It is." -Emily Dickinson
Maggie is our beautiful, purebred Shih Tzu Mama to be. She was born and raised right her in our responsible breeding program! She has also undergone Embark genetic testing. She is a true sweetheart and has the kindest disposition. We cannot wait to add her to our program. She weighs around 15 pounds. She will be paired with Brownie and is sure to create high quality Shih Tzu puppies that are sure to melt your heart! She is a solid fawn/gold and is expected to produce puppies in an array of colors based on her color genetics panel.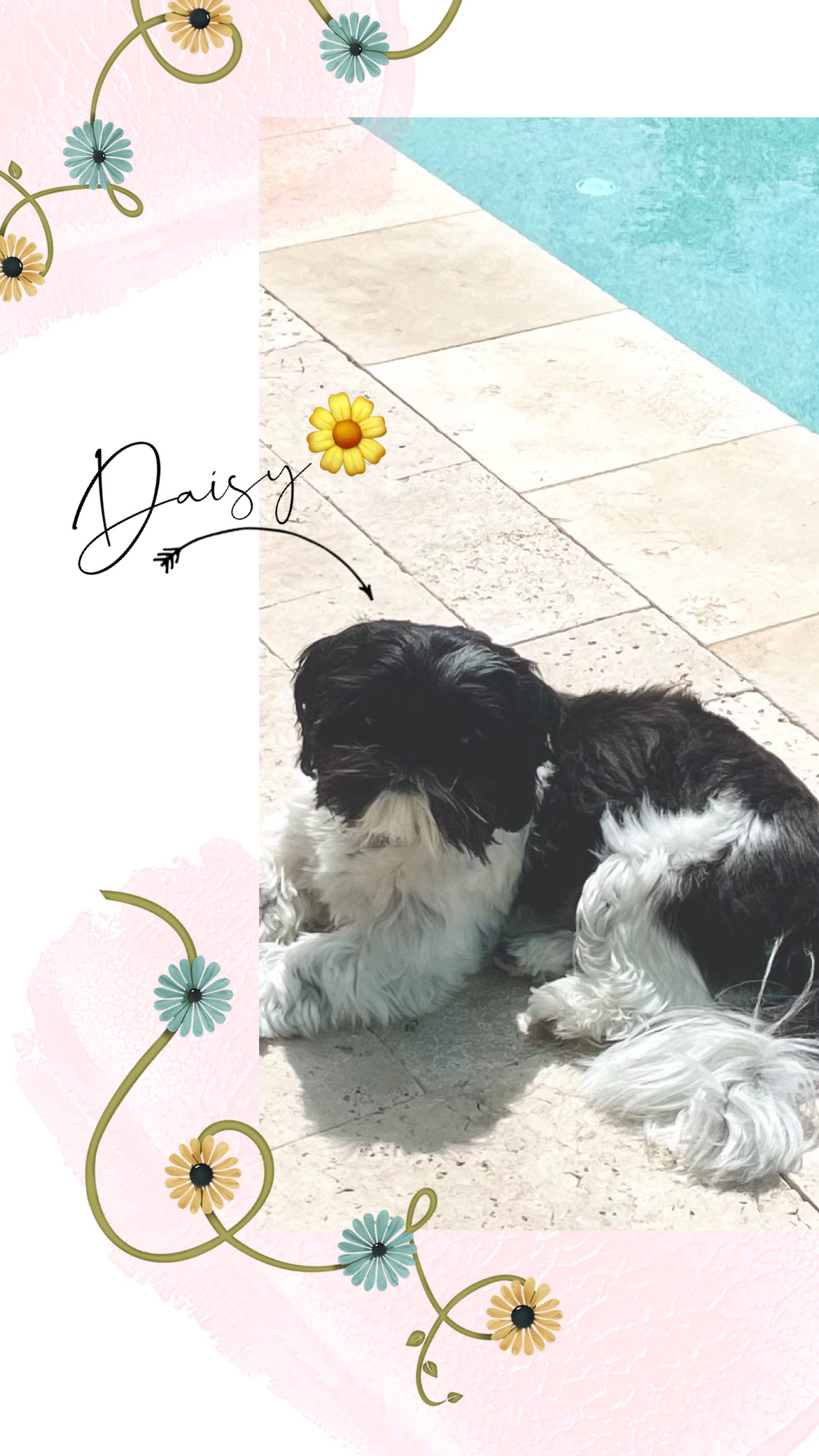 You're some kind of wonderful!
Daisy's first litter has arrived!
Daisy is our newest Shih Tzu Mama! She gave birth to two healthy liver Shih Tzu puppies on September 16! Head over to the Reserve page if you would like to be considered for one of Daisy and Brownie's puppies.
She is the perfect example of a lap dog. She would cuddle all day long if she could. I hope she passes on this trait to some of her offspring. She has been Embark tested to verify her purebred ancestry. She is considered a black and white parti Shih Tzu. Daisy is a bit more petite than Maggie. She weighs about 12 pounds. Brownie our liver Shih Tzu and the father of her offspring weighs about 10 pounds.
A rare beauty full of light and grace!
Our youngest and most recent Shih Tzu addition
Cookie is the youngest of the bunch! She is Ruby and Olly's daughter from their second litter. She's truly larger than life! She has a very well rounded temperament and fits right into our Shih Tzu pack. All of the dogs and all of the humans in our home absolutely adore Cookie! We cannot wait to add her to our responsible breeding program in the future when she has a chance to mature. She has been Embark tested as well. She is solid fawn/gold with a patch of white running down her chest. Cookie is expected to weigh about 13 pounds.
If your interested in a purebred Shih Tzu puppy from a local purebred Shih Tzu breeder contact me today. All the beautiful Shih Tzu Moms at Arizona Sunrise Shih Tzus & Poos are sure to produce high quality Shih Tzu puppies that will steal your heart!