My Journey to  Shih Tzu Breeder
How I Got Started
I started out as a 1st grade elementary school teacher. My husband is a business instructor at Arizona State University. My oldest son is in college studying to be a doctor. I currently have two teenagers in high school as well. I stopped teaching shortly after my first child was born in order to stay home and take care of my children.
As my children started to grow older we decided to bring a puppy into the family. We purchased Izzy a Teddybear breed. Teddybears are a small/toy breed known to be hypoallergenic which was very important because two of my three children are allergic to dogs.
To make a long story short,
My husband and I loved raising dogs so much that we added a purebred Shih Tzu puppy to our family. We instantly fell head over heals in love with the Shih Tzu breed. Their amazing temperaments and easy going nature was hard to beat. One Shih Tzu quickly became two, then three, then four, as the saying goes, the more the merrier! I have now reached a chapter in my life where my children are grown. I thought about going back to teaching, but home is where my heart is…with my family which includes my dogs!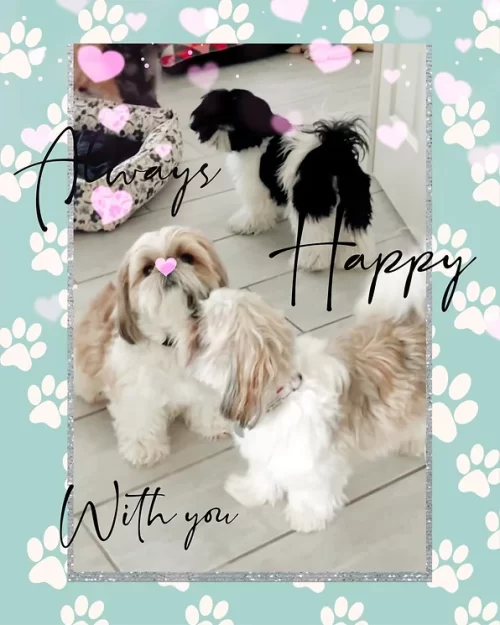 Family for Life
"Look deep into nature, and then you will understand everything better." -Albert Einstein
I have spent countless hours/days/weeks acquiring as much information about Shih Tzu breeding as possible. I have read everything I have been able to get my hands on! My bookshelf can attest to this! As I mentioned on the home page, I have taken and successfully completed The Whelping & Medical Intervention exam and the Nutritional Influences on Reproduction exam through The American Kennel Club. I've also taken courses through Avidog, Puppy Culture, Midwoofery and the Badass Breeder program.
My certificates, registration papers, and all health testing results that have been preformed on my breeding adults are available for viewing. As a responsible and ethical breeder I promise to always be transparent with my future puppy owners.
My main goal in my responsible breeding program is to provide my customers with healthy, high quality, even tempered purebred Shih Tzu puppies. I want all the puppies raised in my home to bring as much joy and love to new families as our pets have provided us with over the years!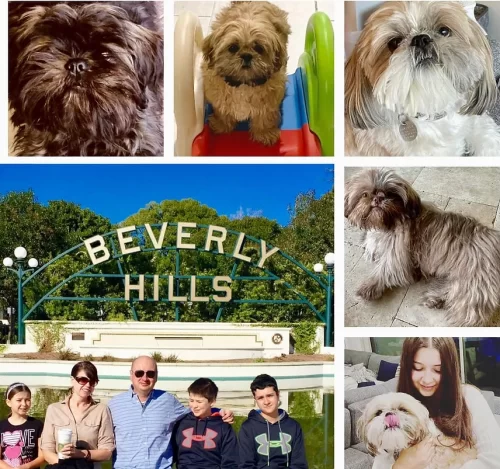 Your Favorite Shih Tzu Breeder and Family
Arizona Sunrise Shih Tzus & Poos