Our Handsome Shih Tzu Dads
Hey Good Lookin!
Olly is our sweet and charming purebred Shih Tzu sire. He is the handsome dad of Ruby's past two absolutely gorgeous litters of Shih Tzu Puppies for sale. Ruby and Olly's last two stunning litters of Shih Tzu puppies were born in a rainbow of colors. Check out the puppy nursery to see for yourself! He is Embark tested for ancestry. He is black and brown with a silver undercoat. Olly is truly adorable and as loyal as ever. When you see him you just want to squeeze him. He's that cute! He weighs around 15 pounds.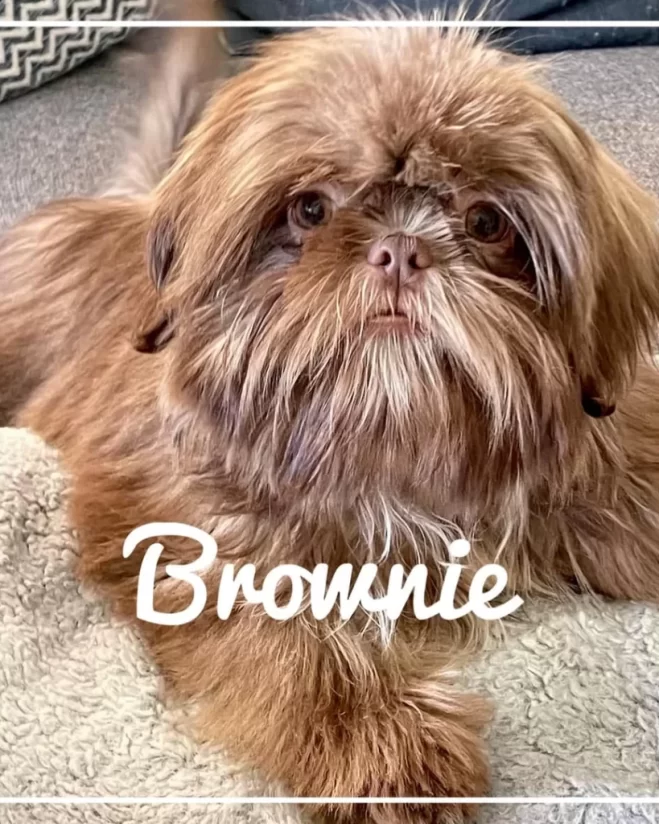 "In order to be irreplaceable one must always be different." -Coco Chanel
Brownie is our future purebred Shih Tzu sire. He is a handsome and loving liver Shih Tzu. He will be paired with Ruby and Olly's daughters – Maggie, Daisy, and Cookie. He will be an amazing asset here at Arizona Sunrise Shih Tzus and Poos! Remember to check the nursery or my Instagram page often because in the near future we will have adorable liver Shih Tzu Puppies for sale!  Brownie has been Embark tested to prove his purebred ancestry as well. He weighs about  9/10 pounds.